Little Beth Entertainment, Ltd. is proud to officially have The Rocketry Show podcast as part of our production lineup!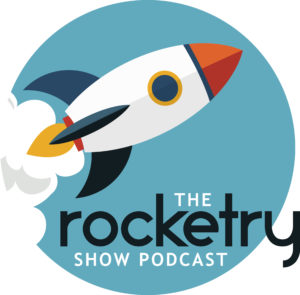 The Rocketry Show was started by Little Beth member, Cornelius Gould in 2014 as part of his side company, Legato Communications, and has grown into an online audio home for amateur & hobby rocketry news!  The show is hosted by he, Jim "Gheem" Seibyl, and Daniel "The Rocket n00b" Petrie.
On September 2017, the show became part of the Little Beth Entertainment family as part of the initial phases of merging Legato Communications' operations with the rebirth of Little Beth Entertainment.
The show also produces videos that go along with the hobby for topics that work better with pictures vs. words.
Little Beth Entertainment has been part of the production from day one, mainly with assistance on video programs, among other activities over the years.  Now the involvement becomes official in all areas.
This video makes a perfect introduction to what the show is all about.  Enjoy!